Corpus Christi Ship Channel Projects
Driving safety and economic prosperity through expanded infrastructure

The Port of Corpus Christi holds strong our mission of leveraging commerce to drive prosperity.
As we see increasing energy production, more exports and larger ships moving through our channel, we're experiencing a critical need for safer and more efficient waterways.
For the past 30 years, together with the U.S. Army Corps of Engineers, we have been planning improvements to the Corpus Christi Ship Channel in order to deliver on our promise—to continue propelling economic prosperity, protecting the safety of our people and making our mark on a global scale.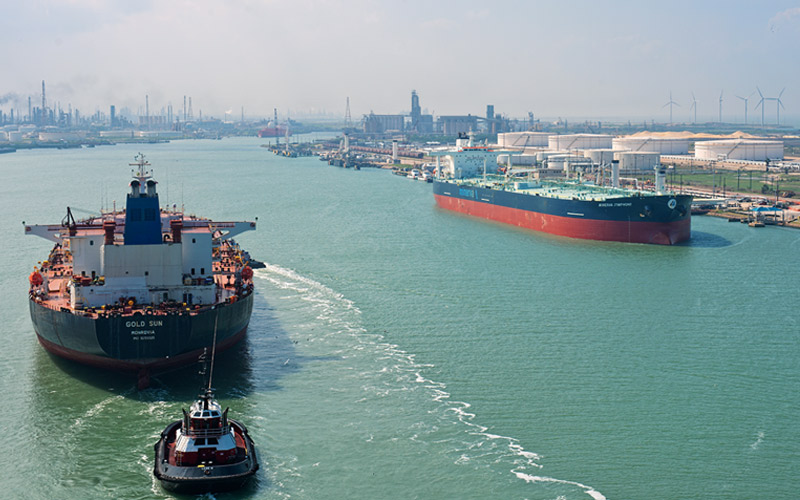 Deep-draft vessels
safely transited

Port related jobs in the Coastal Bend


100+

acres


of wetlands, marshland and habitats to be created from dredged material

50+

miles


in beach nourishment, dune restoration and shoreline stabilization
The Ship Channel Improvement Project
The Ship Channel Improvement Project is currently underway to widen the channel to 530' and deepen to 54' for the safe passage of deep-draft vessels and increased capacity for crude oil trade.
The Ship Channel Deepening Project
The Port of Corpus Christi Authority and United States Army Corps of Engineers are evaluating the feasibility of deepening the channel to 80', to allow the transit of fully laden Very Large Crude Carriers (VLCCs) from locations on Harbor Island into the Gulf of Mexico.